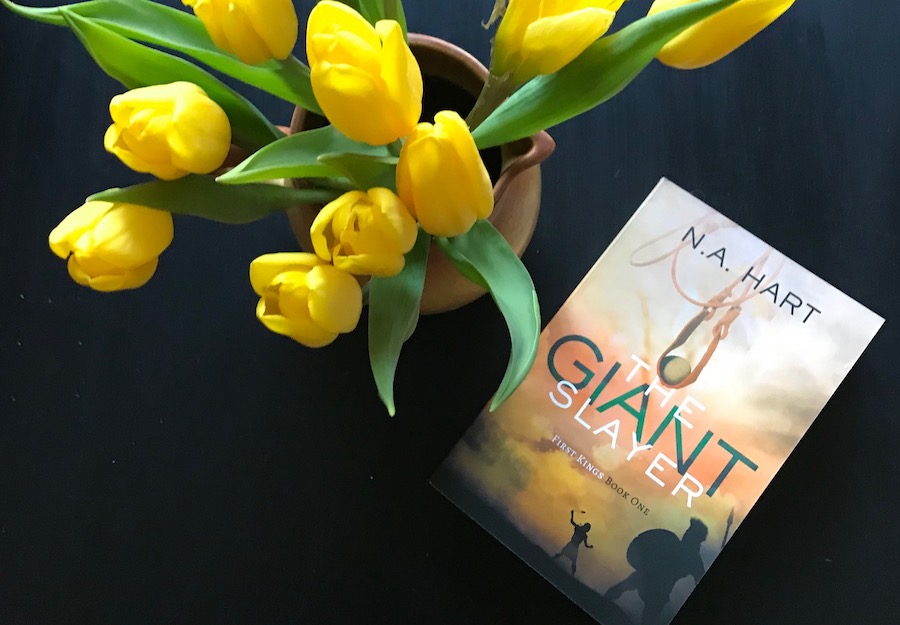 One of the major difficulties in writing an imaginatively expanded version of the story of David from the Bible (and trying to still keep it biblical) is the utter lack of precision in the source materials when it came to time. When did all this stuff happen?
Not having the exact dates is fine for general Bible study or children's worship purposes; we don't need to know what year David was anointed to teach about how God isn't impressed by the things our culture is impressed by, but by what he sees in our hearts. But when you're trying to immerse people in a particular time and place, TIME is a crucial part of the equation. A teenager might be vague about when they'll be home from hanging out with friends, but I wasn't even going to try writing a story that was vague about how old David was at any point in the story. How can you immerse yourself in someone's life if you have no idea, for 300 pages, how old they are?
So that meant making choices based on very little concrete information.
The Bible is clear on few things:
David and his band of followers (600 strong) "lived among the Philistines" for one year and four months–this is how long he was a mercenary/pretended to be a mercenary at the end of his time on the run from Saul.
David was 30 when he became king of Judah.
He became king of all Israel and reigned from Jerusalem 7 years after that.
He ruled for a total of 40 years (7 from Hebron, 33 from Jerusalem).
He was 70 when he died.
Because there was no standardized calendar, all timekeeping was relative: this event was 3 years after this other event, that happened in the 5th year of So-and-so's reign. So biblical historians do a lot of approximating from events that are both mentioned in the Bible and have additional evidence that allow us to give it a date.
But even this is an imprecise science. See the list below of dates that various experts have assigned to David's life and rule:
Ancient History Encyclopedia c.1035 – 970 BCE
Encyclopedia.com ruled 1010 – ca.970 BCE
Jewish Virtual Library ruled 1010 – 970 BCE
Chabad.org lived 2854 – 2924 (907 – 837 BCE)
Wikipedia "Historians of the Ancient Near East agree that David probably existed around 1000 BCE, but that there is little that can be said about him as a historical figure."
My Jewish Learning ruled c. 1009/1001 – 969 B.C.E.
NIV Study Bible lived 1040 – 970 BCE
Some sources are only willing to give dates to when he reigned in Israel; others will give other dates, admitting that they are approximate. The NIV Study Bible goes so far as to give a date for David's anointing, although there are no textual hints or clues as to his age, only that he's the youngest of his siblings and that he was in the hills with the sheep. This one clue has led some children's picture book authors to imply that David was as young as 10 when he was anointed, because kids that young would be given responsibility over a flock. Others argue that David was probably already of military service age when he became a musician for Saul and was anointed by Samuel, otherwise why would Saul have been so threatened as to want to murder him?
Frankly, both are plausible. As is my timeline.
I went with the majority and had his death date at 970 BCE, which makes him born in 1040 BCE.
I like the idea that he was anointed young but not too young, at 13. He may have gone through a cultural rite of passage to manhood, but his life is not significantly different.
He goes into Saul's service at 14, but gets sent back home when Israel goes to war because he's not yet at fighting age (which burns after awhile).
He kills Goliath at 16.
The Giant Slayer ends with him at age 20, when he's finally figured out why he was anointed seven years earlier, and starts his 10 years on the run from the murderous King Saul.
Each one of those is a choice that I have to make plausible. Not to mention other crazy things like making it plausible that Saul has to be introduced to David right after he's killed Goliath, despite the fact that David has been his musician for some time. And that David remained in Saul's service after Saul had tried to kill him with a spear.
I think I managed to give solid character-seated reasons for each of those, but only my readers can be the judge of that 🙂
Speaking of which, if all that intrigues you, you can find information about where to order The Giant Slayer here.