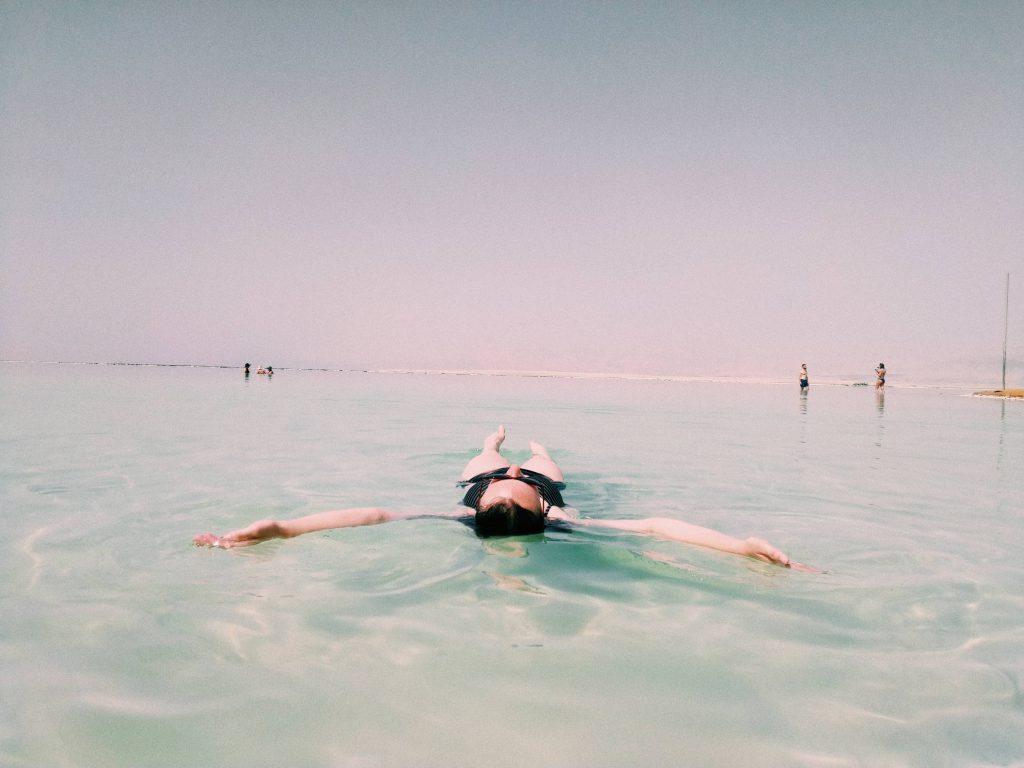 And a voice from heaven said, "This is my Son, whom I love; with him I am well pleased."

Matthew 3:17 NIV
Two weeks in a row I got to tell the story of Jesus being baptized by John to two different groups of kids at church, and the same thing struck me each time: the line, "with him I am well pleased."
You know what Jesus had done at this point in his ministry?
Nothing.
Okay, once, after traveling with his family to Jerusalem to celebrate the Feast of Passover he stayed behind and talked with the teachers in the Temple court and amazed them with his understanding. But that's it.
All it took for God to be well pleased with Jesus, was for Jesus to be. After all, Jesus was God's son, God's beloved child. And because we've been adopted into God's family through Jesus, we have that same status.
God decided in advance to adopt us into his own family by bringing us to himself through Jesus Christ. This is what he wanted to do, and it gave him great pleasure.

Ephesians 1:5 NLT
So all we need to do for God to look at us and say, "You are my child, whom I love. With you I am very pleased," is nothing.
God will not love you any more if you fast every week, if you sit on five committees or serve in three ministries at your church. God will not be any more pleased with you if you give up alcohol and sugar or if you spend three hours a day in prayer and Bible study. Those may make a big difference for you and for your church family, but none of them will make God love you any more than he already does–which is enough to send his only son to die for you.
As a do-er, I need this reminder.
It also made me think of the opening lines of "Wild Geese" by Mary Oliver, which has been much on social media lately:
You do not have to be good.
You do not have to walk on your knees
for a hundred miles through the desert repenting.
You only have to let the soft animal of your body
love what it loves.

My friend Ed Czyewski has a book entirely devoted to this subject, Flee, Be Silent, Pray, that is coming out next month (pre-order here). I've written before about the deep impact Ed has had on my spiritual life with this focus on being God's beloved (Beloved), and now that I re-read the quote below that I highlighted a few years ago when he indie published Flee, it makes me laugh, because I literally typed it just now as if it were fresh to me.
"Whether you need a booming voice from heaven to shake you free from your anxious thoughts or you need a gentle whisper to call you back to your first love, God is speaking to you right now in this place…This message is for you if you can take it on faith, even right now: 'You are my child, whom I love; with you I am well pleased.'"
This is why faith is the task of a lifetime: we need to hear the same stories, the same verses, the same ideas over and over and over, not only because we forget them over and over and over, but also because life changes us and we need them differently at different points.
Maybe you need this reminder now for different reasons than I needed it, so I'll type it for a third time:
God says, "You are my child, whom I love. With you I am well pleased."