Although I decided to practice self-compassion when it came to my work on my David and Saul novels, and I have managed to make some progress, it's time to get working a little more seriously again.
I considered this method.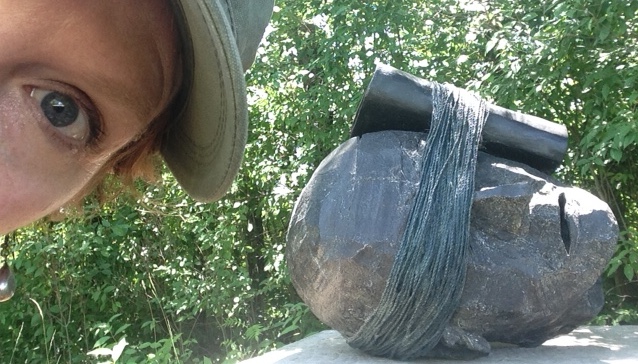 But I'm not certain that tying the manuscript(s) to my head would do anything other than satisfy my latent need to punish myself for not working as much as I could have.
Perhaps merely being in the presence of those building blocks of language — words — would help.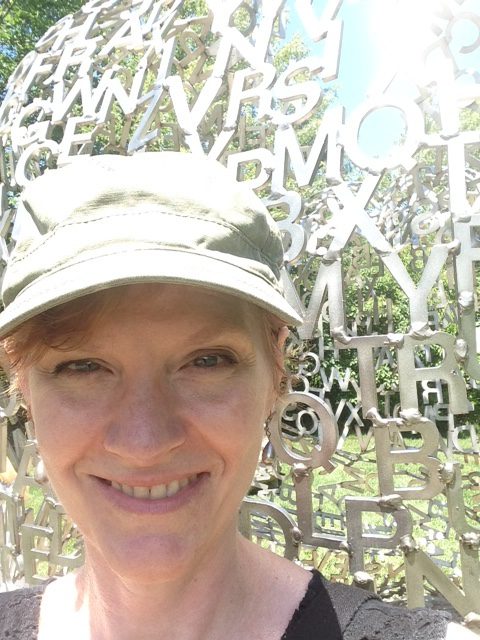 No, it will require actual effort to get back into the stories, finding both their roots and tracing their repercussions.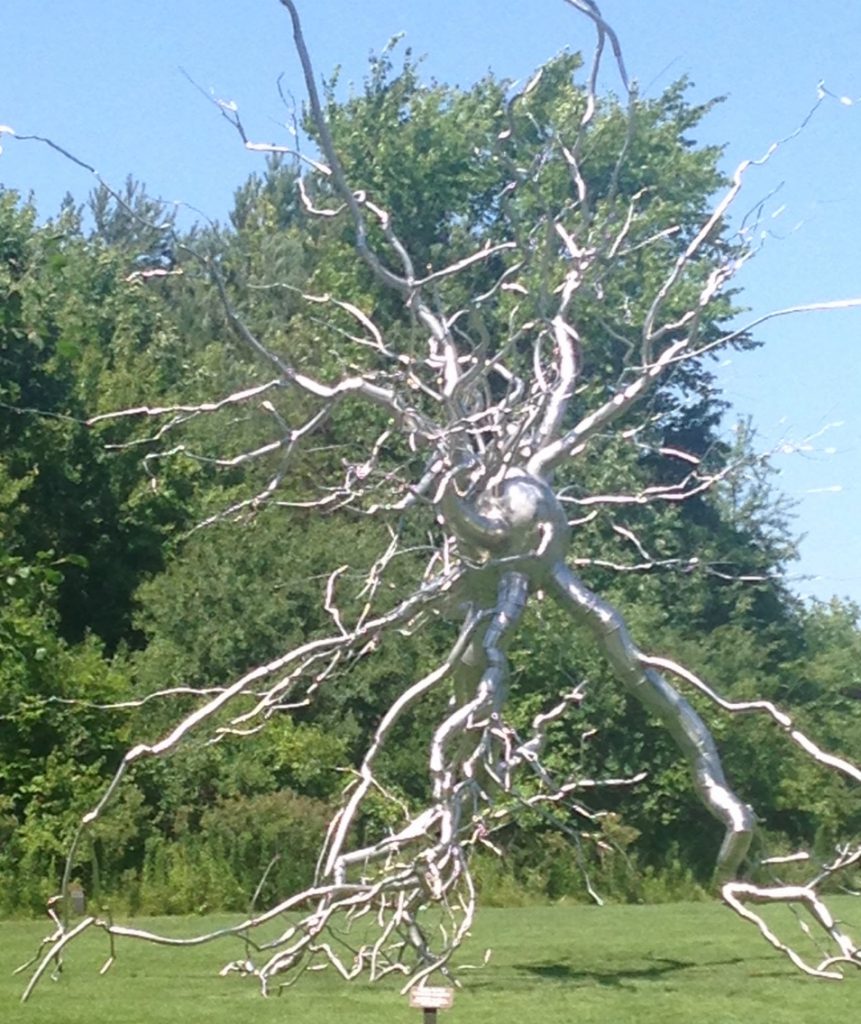 So no more giving myself an irritated pouty face.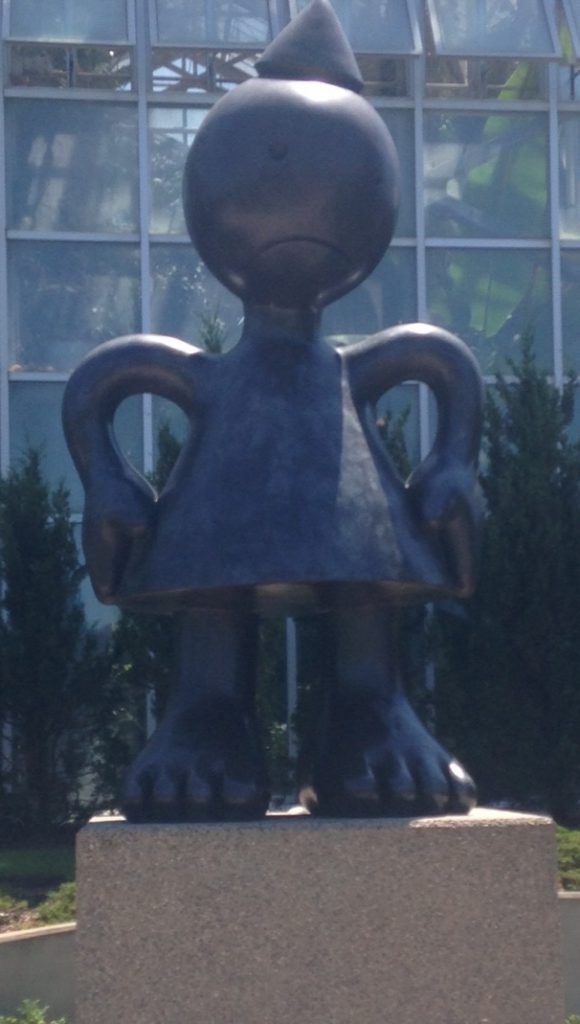 No more wallowing.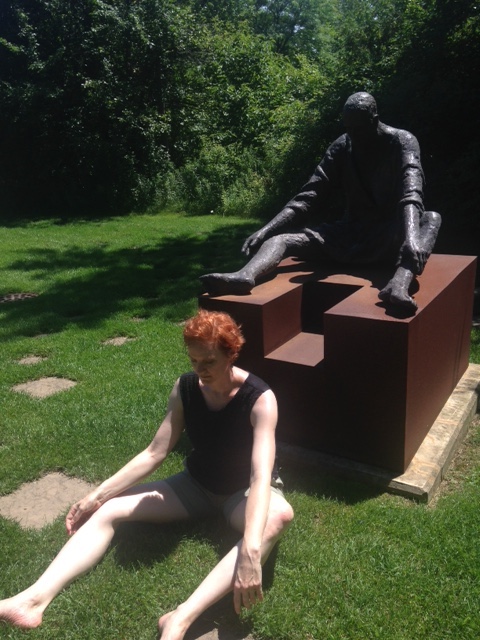 Time to reach towards the light, towards the life-giving water, hand upraised, ready to receive.
***
I love going somewhere and finding a story. This story courtesy of a recent trip to Frederik Meijer Gardens & Sculpture Park. Photos were all taken by me on a superhot sunny day, except #5, which was taken by Hannah Van Houten. Unfortunately, I didn't do due diligence, and I don't have the details of one of the works; I apologize.
Bill Woodrow, Listening to History (thank you, Ken Verhulst!)
Jaume Plensa. I, you, she or he…, 2006
Roxy Paine. Neuron, 2010
Tom Otterness. Mad Mom, 2001
Hanneke Beaumont. Number 26 and Number 25
Indoors in what we always called "The Jungle" when the kids were little.