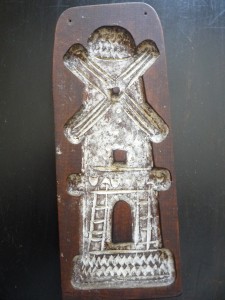 I am from the flour-encrusted wooden speculaas mold of a windmill,
from the Delft tea strainer and Loonies and Toonies in my change bowl.
I am from the duplex on the corner with the handmade furniture
and the green 1954 MG-TF in the driveway that my dad bought in Australia
(to prove to his employees that he wasn't always a humorless hardass)
so the steering wheel is on the "wrong" side.
I am from the ferns and lily of the valley that mixed in my mother's garden and now in mine,
and the yellow plum tree with the two thin-skinned plums a year the squirrels would leave us.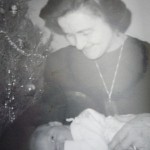 I'm from praying in the New Year and always being right;
from Oma and two Esthers. I'm from clean as you go and making things gezellig
and reading in the living room.
I'm from your brother's doing it on purpose and close that book and turn off the light
and every ABBA song ever committed to vinyl: I feel the beat from the tambourine.
I'm from opening presents on Christmas Eve, after the oil fondue dinner.
I'm from Toronto and the Netherlands (as far back as they can see),
from boerenkoel met wurst and the cereal cookies that everyone
wanted the recipe for and then would complain that they didn't taste
the same as my mother's even though they hadn't followed the instructions.
From "poop on your own time," Tante Nell's pronouncement when someone tried to get out
of his chores by hiding in the hall bathroom, there in that big house in the country
during the Hunger Winter, the last winter of the war, when the house held 3 families,
3 resistance workers, one nanny, and five people who "hid" in plain sight.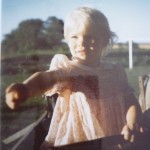 From the farm in Overisel — the one in Michigan, with its sharp basement smell,
and the crook in the sour cherry tree that perfectly fit my 12-year-old behind,
and afternoons spent pitting those cherries in the kitchen with my aunts and grandmother.
From looking for new things to try and always investigating new solutions and ideas.
From using imagination to deepen faith.
I am linking up here with SheLoves Magazine's Where I'm From poems. The secret is that there's a template, so you (like me) don't have to be any kind of poet. Come over, follow the template and make your own. Add it there, or post it here in the comments.