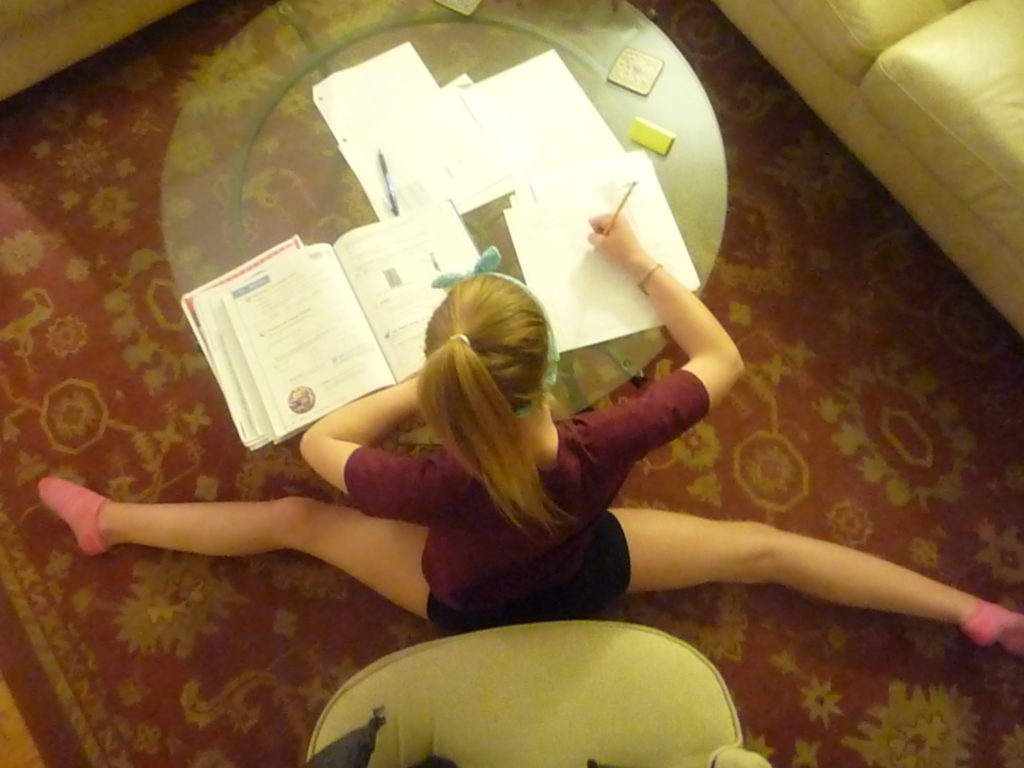 This is my gift to all you beautiful grownups who are now having to homeschool your children when that is not at all what you signed up for. My kids and I benefitted greatly from that daily time away from each other, and they know I'd have been way tougher on them than most teachers they had, so the traditional schooling model worked well for us for a long time. But now nobody has that option–and I love you and feel for you.
Plenty of people with education degrees are putting up suggested schedules, and your kids' schools most likely sent home workbooks and online coursework. But there will be times when you'll feel like you should be doing something educational but you're Just. Too. Tired. Yet you don't want to just set them free to do whatever yet again.
This list is for you.
These are cool things to look at or listen to online that can count as social studies (learning about other cultures), field trips to museums, language arts, maybe even a little science. I'm trying to focus on things that aren't being shared everywhere, so hopefully you can find something new to you. They're good for multiple ages and grades. I hope you find something you and your family can sit back and enjoy. We're all in this together.
Language Arts
Free Rice: This is a vocabulary game/quiz. For every correct answer sponsors donate 10 grains of rice to the United Nations World Food Programme. It shows stats of how many grains of rice your game has donated, and how many were donated total the day before. You can run it on a computer or as an app (link on the site above). When I played, the vocab words were: build, snack, workout, chef. So this is an elementary-student-level quiz. And it's charitable!
Storyline Online: Professional actors reading picture books accompanied by professionally edited video of said books. Yes, please! Great variety of stories–silly, serious, touching.
Story Time from Space: Many videos of picture books about space explorers (both real and pretend) and scientists and space itself read by astronauts while they're floating around the International Space Station.
The Spanish Experiment: Children's stories read in Spanish with slow audio. Well-known children's stories translated into Spanish and spoken by a native Spanish speaker. Read along in Spanish or English.
Scribd is offering unlimited audiobooks and ebooks for 30 days without having to enter a credit card number. This could be lifesaving since libraries are now closed!
Audible Stories: Audible is now offering hundreds of audiobooks for free on their platform. They are available for streaming, not downloading, but the selection is fantastic. There are stories for toddlers through teens, classics, Audible originals, stories read in French, Spanish, Italian, German, and an Asian language I could not recognize. Mostly fiction, but I found a few nonfiction.
Field Trips
MapCrunch: Every day, this site plunks you down in the street view of a new, random place in the world. All you have to do is visit and explore. On Thursday, March 26, it took me to Lago Moro, a lovely lake surrounded by mountains in Italy.
5 minutes of a log over a stream in the mountains of Pennsylvania. It's amazing the variety of animals that cross this log–bears, foxes, mountain lions, wood ducks (my favorite duck), kingfishers with fish, and more. The guy who owns the wilderness cam has a list of all the animals at the end of the video. And the best part: the only sound is a babbling or occasionally rushing stream.
Cincinnati Zoo Home Safari: Every day, the Cincinnati Zoo posts a 20-or-so-minute video to their Facebook page and then to this page, introducing one of their animals, and including two activities you can do at home. So far, sloths, ocelots, and a baby hippo!
Georgia Aquarium Webcams: There are 8 webcams here of beluga whales, whale sharks, penguins, puffins, piranhas, sea lions, sea otter, jellies (this one is mesmerizing), and more.
International Space Station with Commander Chris Hadfield: I'm choosing him because I'm Canadian and he's Canadian. You want to find an American astronaut's videos, have at it 🙂 This is a great collection of videos about life in space. Hadfield is a great explainer–from wringing out a wet washcloth, to crying in space, getting a haircut, clipping nails, what happens to your eyesight, and some tours of the ISS.
Quokka: Quokkas are adorable little marsupials that live mainly on Rottnest Island off the Western Coast of Australia. This is just an adorable video of a quokka eating a leaf–could inspire a whole research project 🙂
Calvin Nature Preserve's incredibly loud frogs on 3/35/2020
Visual Arts
https://www.facebook.com/schulerbooks/Lunch Doodles with Mo Willems: Fans of Willems' Pigeon books will love these videos where he doodles and gives studio tours and just talks. Doodle with him or just listen. Charming!
Shadow Tracing: On a bright day (or inside, use a flashlight), place an item on a piece of paper so it casts a shadow, and then trace the shadow. Chunkier items will be easier for younger children. Experiment with toys, vases, food, shells–anything you have around the house! BIG OPTION: Pose one person so they cast a shadow and have everyone else trace the shadow, either on the pavement with sidewalk chalk, on a big piece of paper or cardboard if you have any on hand, or with paint on the grass (the grass will grow and it'll get cut off eventually).
"Stained glass windows" on fences or sidewalks: If you have painter's tape, tape off a "window" with a frame and then fill in the "lead" with the tape to make a design. Fill in the "glass" with different colors of sidewalk chalk, peel of the tape, and you have a stained glass window that will wash away in the rain 🙂
This Is Sand: Mesmerizing! Click and drag your cursor to make layered colorful sand art. You aren't in control of what color gets laid down, but you control the shape of the mountains and mounds. And it sounds like you're pouring sand into a box, too.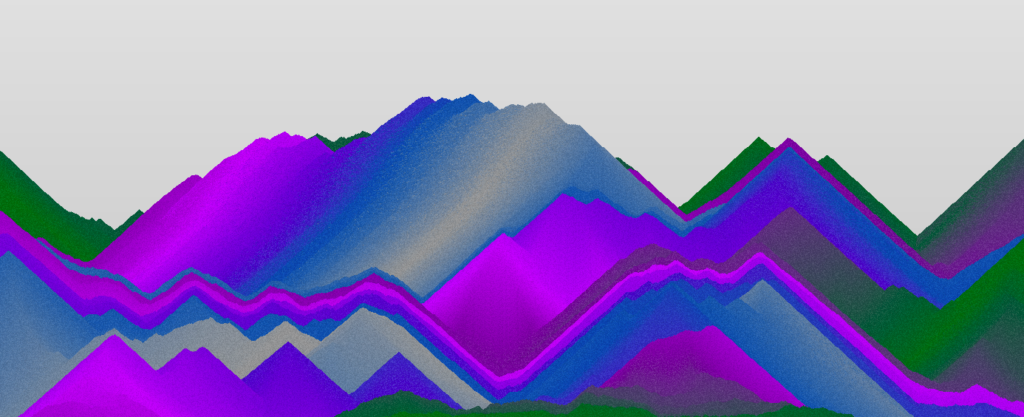 Kenneth Kraegel: Grace Church's own author/illustrator will be sharing an illustration step by step on this site on March 30, 31, and April 1 at 11:00am. As with most Facebook Live events, the videos should remain on the Schuler Books Facebook page afterwards.
Science and Math
Demonstrating the Wonder of Chemistry: Discovering God's Majesty in the Minuscule This is Prof. Larry Louters from Calvin University doing his big show. This was always a massively popular field trip for my kids in 5th grade, and Louters shows off all the cool stuff chemistry does. This is from a January Series, so Louters doesn't start talking until minute 4; around minute 8 he says some cool stuff about Psalm 19 and being a caretaker of the earth; the actual demonstration starts at minute 13:30. There's a singer, painting with weird things, bubbles, flames. It's fantastic.
Quarantime with Science Mom and Math Dad: A daily Quarantime video about science and math concepts, about and hour and a half. Also tons of other videos to explore, including a series on Science Mom vs. Math Dad that looks entertaining.
Audible Stories, Astrophysics for Young People in a Hurry, by Neil deGrasse Tyson, read by LeVar Burton. From the author to the narrator, this one will be good!!
Social Studies
Think Indigenous — Online Indigenous Education: Facebook page. Different posts every day in different disciplines and K – 8 grades from First Nations educators around Canada.
Radio Garden: Explore radio stations from around the world! Move around the globe, click on any green dot, and you'll get to hear a radio station from that spot. Most places give you a choice of several stations. This one is from Gouda, in the Netherlands. But you can go to the Shetland Islands, Kampala, Uganda, or Jerusalem. Also counts as a geography lesson since there are no country boundaries on this globe!
Faith Formation
The Bible Project: Loads of animated videos, not just about stories from the Bible, but about ideas, personalities, word studies. Very solid and engaging.
Kids Corner: Produced by Reframe Media, this has a ton of audio content for kids, including Bible stories, Bible activities, printables, devotionals, and an audio series starring a group of talking lizards.