Sunday was our last day at our church. They said "see you later" (not "good-bye") beautifully, with tears and hugs and prayers and gifts. We served them one last time in music, dance, prayer, technology, and children's worship. Handed in our keys. Now we start our summer of rest, when we actually get to sit together for the entire service, to hear my husband sing the songs right next to us instead of through the speakers. We will arrive at church at the same time, in the same vehicle, even. It's been nine years since that has been possible on a regular basis.
I'm not going to belabor the leaving after this, but I do want to talk about one thing I'll miss: praying with young children.
I loved it. You never knew what you were going to get: could be sweet, serious or silly. I accepted it all. Prayed for it all. There were a few sticky situations over the years, of children asking for a baby brother or sister (when I knew that wasn't happening) or wanting me to pray that their mother never die. I would pray for God to shower the family with blessings, pray for a long and wonderful life together.
While cleaning out my office, I found sheafs of notes I've taken of the kids' prayer requests (so I wouldn't forget them while we prayed). They are so dear and such a reflection of what children are concerned about. Indulge me as I list some below.
brother hurt his chin
people in New Orleans
brother with surgery on his head
Nana died
Mama's baby
a big dog
burned myself
sister crying
me and Mommy playing
brother got shot
Aunt Susan is going to have a baby, so he doesn't die
that I make the basketball team
blisters on my toes
sister, Mommy and dad and friends at school and help me be nice to them and play well
Mom and Dad pick flowers
falling off my bike
happy to play video game at friend's house
boo boo on Daddy's braces
friend burned her hand
grandma died / grandpa died
little girl hit by a car
the Lost Boys
my tooth came out
my cough go away
my friend who doesn't have a home
scratched myself on my face
that I have a good time at my dad's today
that I can do something special with my dad
my grandma needs medicine
my brother is having bad dreams
stop my sister's biting
There was a lot of concern for family members and friends, and very few requests for God to give them specific items (although my children would periodically want prayer for "Mom and Dad going shopping," which is odd, because we almost never go shopping together. Maybe we should?).
We always thanked God for our snack, and I let any kid who wanted to do the prayer to do it — if 4 kids wanted to pray, they each got to do it. It never failed, at least one kid would give a heartfelt request that nobody would have to be sent upstairs and that they'd all stay downstairs. So sweet.
I will miss this little window into their lives.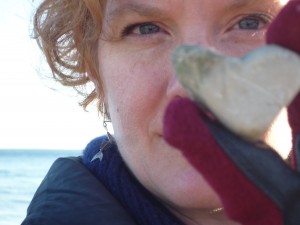 The last story I told was the Ascension, a version that includes the line: "This is the mystery, that Jesus went away, but somehow he is still with us." When I asked how Jesus could still be with us, a few children said, "In our hearts."
I told that story on purpose, so I could tell them that it was that way with me: I was leaving our church, but I would always be with them, because they were in my heart. They are.