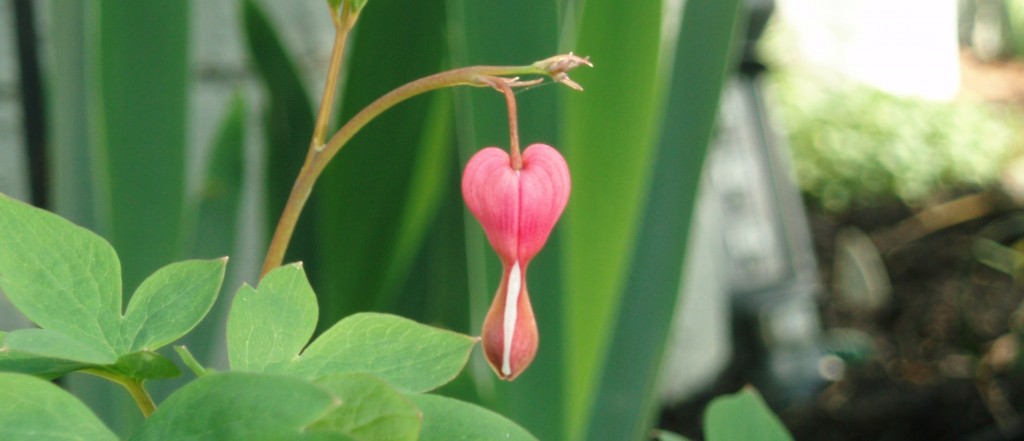 My theme word for 2014 was soft-hearted, which came on the heels of the not-on-purpose 2013 theme of compassion. A soft heart is a spiritual condition, which means that my heart should be softer/more open towards God, and because of God, which should come out in how I am with others. And you know what, I think my heart is softer.
I know I've been listening more than talking; my sporadic presence here on the blog reflects that. I've been more alive to the fears that lie behind so much human behavior, which has made me less judgmental. I've been slower to anger. My starting an anti-depressant this spring has something to do with that, but I've also been using my imagination in a disciplined manner, creating backstories for people who annoy me, until I reach the point at which I'm no longer annoyed. Mostly I'm not perfect at it, but I'm sure better than I was a year ago. I've been less irritable and more gentle with my family. I no longer try to compete in my mind with my husband on who has more stress, on who has it tougher.
There has been a related sub-theme that emerged throughout the year: acceptance.
In January, I went through all the family boxes of papers, including every letter and card ever sent to me, including notes left in my locker in high school. As I sorted and categorized (and tossed some stuff), I read what people have written me over the years. It was a revelation. Normally, I think of myself as kind of a bad friend. I rarely reach out and make contact. I'm too much of a hermit. I so frequently fail to follow through on things I'd like to do for my friends (most of which they don't know about because I didn't do them). I've let people I loved just fall through the cracks until I've entirely lost contact. All of those things are true, but the letters and cards let me round out that picture: I am an accepting friend. Over and over in these letters, friends from across my life said some version of the words, "I can always talk to you about things and know you won't judge me, that you'll still accept me."
That was huge. It took awhile, but I let those words wash over me and seep into my heart. Because they're true. I may not be a great friend, but I am an accepting one. So I took that on as an important part of my self image, and my life became crazy rich with variety of people to love this year. I am now friends with a woman who survived years of drug addiction and sex trafficking. I have more non-religious friends than I've had, possibly, ever. I stood on a sidewalk and talked with strangers about praying for girls and women who've survived abuse and trauma. And I've been more real, more courageous, more risk-taking than ever before. Which has only brought about more connection with people. It's been a glorious cycle. And one I intend to keep going.
So what is this year's word?
PRACTICE
It was going to be show up. But as I was writing my prayer this morning as I prayed it (for only the second time this month, tsk, tsk, tsk) it morphed into practice. Both in the sense of the things I want to work on: prayer practice, writing practice, dance practice. And in the sense that "we call it practice because we're not that good at it yet" (something a dear friend who is a spiritual director said once, a couple of years ago, and I can't get out of my head). So I will both go harder after my various practices, and be accepting of myself when I'm not that good at it. I will practice both patience and impatience, simultaneously (something one of the presenters at my November writing conference said).
Because this is going to be a big year.
I am independently publishing my David and Saul novel series this year — all three of them!
I am going to work on two series for my blog that I've been wanting to do but have avoided: my diaries project (which I abandoned right before I got to the long-form diaries of high school), and an interview project. Through a few writing jobs I had this year, I discovered that I love doing interviews. I want to interview people about times of unsticking, times of pivoting in their lives. So be warned, I do not plan to talk to famous people. I plan to talk to my friends and ask all the deep questions we don't normally ask of each other in our brief interactions. So be warned: I may contact you (you can always say "no" and know that I'll accept you 😉
Within a month, my husband and I will be credit card debt-free. I cannot fully express how much I'm looking forward to having that burden lifted.
So how about you? Any musings, either looking back or looking forward, that you want to share? Do you do the word of the year thing? If so, what's your word?