For years, when people have asked me how this writing/publishing thing was going, I've described it this way:
I'm doing everything I can to get hit by lightning. I'm out there in an open field carrying golf clubs and flying a kite with keys on it and anything else that might help me get published.
That was back in the day when I was still pursuing traditional publishing. I really liked that metaphor. It communicated both that I was working hard and that success was not guaranteed — after all, getting hit by lightning is fairly rare. Just as it's fairly rare to get a traditional publishing deal, even with a well-written, engaging story.
But now that I've decided to become an indie publisher, I need a new metaphor. It took a friend asking me about my garden to get me there. My garden is usually a bit slower than other gardens in my neighborhood, so while everyone else's peonies are in full and blowsy bloom, mine are like this.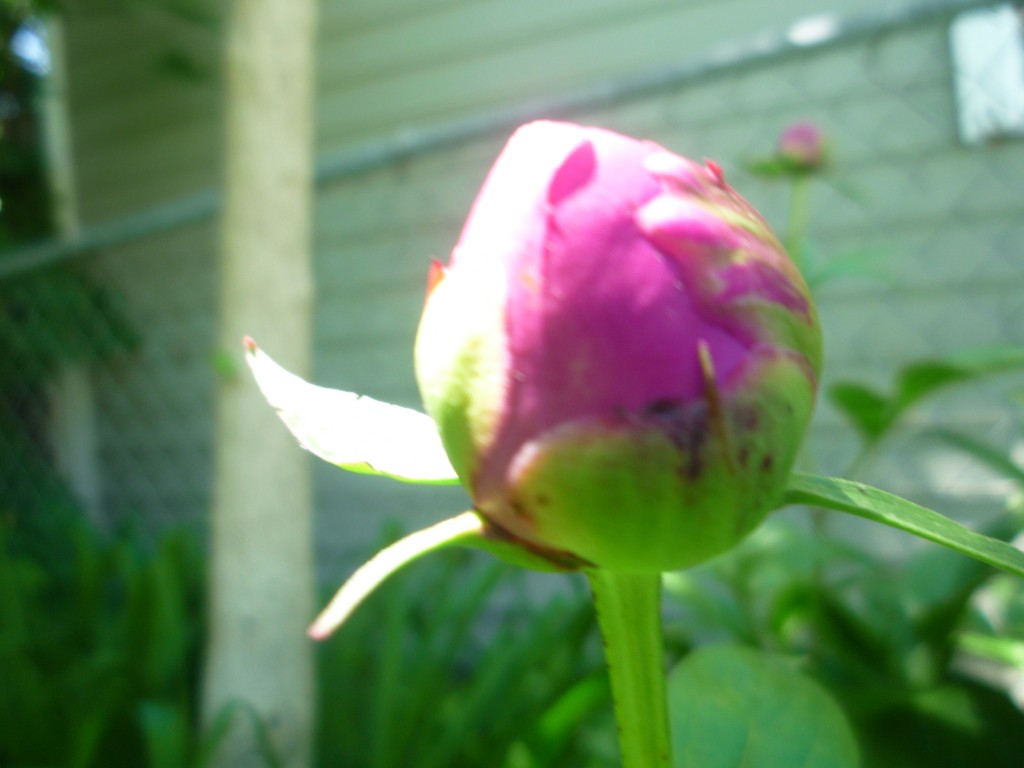 Fat buds.
That's the stage I'm at in my publishing journey: the fat bud stage. Everything is there, ready to burst forth, but not just yet. The Giant Slayer is still with my Old Testament expert, but as soon as she's done with it, I'm only three steps away from publishing it (edits, proofreader, book designer).* At the same time, I've got a picture book project brewing that we're independently publishing through a Kickstarter campaign that will be live in mid-August. My words are all done, but I'm setting up the campaign and waiting for our illustrator for get me some art so I can get the website going and let everyone know about it. (There's more information on my Books page.)
I'm SO CLOSE.
It could be driving me crazy, how close I am, but I spent too long wallowing in disappointment not to enjoy this stage of being on the verge. Fat buds aren't as showy as full blooms, but they've got their own beauty.
Do you have a metaphor for an endeavor you're in the midst of?
Edited to add: my expert is done! My bud just got fatter 🙂